About Us:
Scientific Advisory Board
Allarity has assembled a world-class Scientific Advisory Board composed of key opinion leaders from leading academic institutions.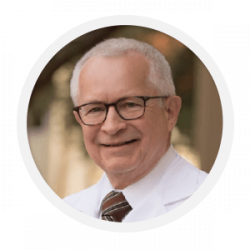 Daniel D. Von Hoff, M.D., F.A.C.P. FASCO, FAACR is currently Physician in Chief, Distinguished Professor at the Translational Genomics Research Institute (TGen) in Phoenix, Arizona. He holds the Virginia G. Piper Distinguished Chair for Innovative Cancer Research at HonorHealth Clinical Research Institute and the Margaret Givan Larkin Endowed Chair in Developmental Cancer Therapeutics at Hoag Hospital and Medical Director of Research at McKesson Specialty Health and the Chief Scientific Officer for US Oncology Research specializing in phase I clinical trials. He is also Professor of Medicine at the University of Arizona and at the Mayo Clinic, Scottsdale, AZ and Senior Consultant of Clinical Investigation at the City of Hope.
Dr. Von Hoff's major interest is in the development of new anticancer agents, both in the clinic and in the laboratory. He and his colleagues were involved in the beginning of the development of many FDA approved agents we now use routinely, including: mitoxantrone, fludarabine, paclitaxel, docetaxel, gemcitabine, irinotecan, nelarabine, capecitabine, lapatinib, vismodegib, nab-paclitaxel, nal-IRI, pexidartinib and others. His clinical trial work has led to the approval of 3 of the 4 drugs approved by the FDA for treatment of patients with advanced pancreatic cancer. At present, he and his colleagues are concentrating on the development of therapies  for patients with advanced pancreatic cancer.
Dr. Von Hoff has published more than 741 papers, 143 book chapters and over 1186 abstracts. Dr. Von Hoff received the  2010  David  A.  Karnofsky  Memorial  Award  from the American Society of Clinical Oncology for his outstanding contributions to cancer research leading to significant improvement in patient care and most recently the AACR Distinguished Public Service Award in recognition of  his extraordinary clinical research career and leadership in establishing the AACR/ASCO Methods in Clinical Cancer Research Workshop to educate and train young clinical investigators.
Dr. Von Hoff was appointed to President Bush's National Cancer Advisory Board in 2004-2010. Dr. Von Hoff is the past President of the American Association for Cancer Research (the world's largest cancer research organization), a Fellow of the American College of Physicians, and a member and past board member of the American Society of Clinical Oncology.  He is a founder of ILEX™ Oncology, Inc. (acquired by Genzyme after Ilex had 2 agents, alemtuzumab and clofarabine approved by the FDA for patients with leukemia). Dr. Von Hoff is founder and the Editor Emeritus of Investigational New Drugs – The Journal of New Anticancer Agents; and, past Editor-in-Chief of Molecular Cancer Therapeutics. He is a co-founder of the AACR/ASCO Methods in Clinical Trial Cancer Research Workshop, which has graduated more than 2100 clinical trial physicians. He is also proud to have been a mentor and teacher for multiple medical students, medical oncology fellows, graduate students, and post-doctoral fellows.
Ursula A. Matulonis, MD, is Chief and Director of the Division of Gynecologic Oncology at the Dana-Farber Cancer Institute and Professor of Medicine at Harvard Medical School.  She is the first recipient of the Brock-Wilson Family Chair at the Dana-Farber Cancer Institute.  She co-leads the ovarian cancer program within the Dana-Farber/Harvard Cancer Center. Her research focuses on developing new targeted therapies for gynecologic malignancies, with a specific interest in ovarian cancer and endometrial cancer.  
Dr. Matulonis has led several PARP inhibitor, anti-angiogenic agent, immunotherapy, and combination trials for ovarian cancer in the United States and internationally. Dr. Matulonis serves on the Massachusetts Ovarian Cancer Task Force, the NRG ovarian committee, and the Scientific Advisory Board for the Ovarian Cancer Research Foundation and the Clearity Foundation.  She received the Dana-Farber Dennis Thompson Compassionate Care Scholar award, the Lee M. Nadler "Extra Mile" Award, the Clearity Foundation award, and the Zakim Award at Dana-Farber for patient advocacy. 
After receiving her MD from Albany Medical College, she completed an internship and residency at the University of Pittsburgh, followed by a medical oncology fellowship at the Dana-Farber Cancer Institute in Boston, MA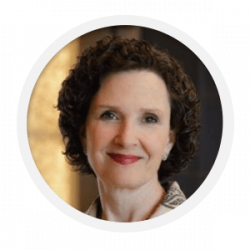 Joyce A. O'Shaughnessy, M.D. focuses on breast cancer prevention and treatment. She is Co-Chair of Breast Cancer Research and Chair of Breast Cancer Prevention Research at Baylor-Sammons Cancer Center and for The US Oncology Network and is a member of the Scientific Advisory Board for US Oncology Research Network.
Dr. O'Shaughnessy received her M.D. from Yale University Medical School. Her internship and residency in internal medicine were completed at Massachusetts General Hospital in 1985. She concluded a fellowship in medical oncology at the National Cancer Institute in 1987 and was a Senior Investigator there until 1995.
Clinical Oncology in 1988 from the Pirogov Moscow State Medical Institute. In 1994 he gained his License to practice medicine in Denmark (National Board of Health), in 1996 a Post graduation in Clinical Oncology from the University of Southern Denmark and his License to practice Medical & Radiation Oncology in Denmark (National Board of Health). His speciality is Medical and Radiation Oncology.
He is presently Chief Oncologist at the Dept. of Oncology, Rigshospitalet, Copenhagen University Hospital, Denmark and Medical Director of the Nordic Society of Gynaecologic Oncology-Clinical Trial Unit (NSGO-CTU). He is also Vice-Chairman of the Danish Society of Gynaecologic Oncology (DGCG).
His key academic goals are to promote clinical research, international trial collaboration and education. He has broad experience in clinical protocol development, trial conduct and clinical trial regulations. He is author and principal investigator of several phase I, II and III studies and is chair/member of Independent Data Monitoring Committee (IDMC) of several international trials. He is a senior author of national guidelines for the management of endometrial cancer, cervical cancer, vulvar cancer and nonepithelial ovarian cancer as well as NSGO radiotherapy guidelines for cervical and vulvar cancers.
Dr Mirza is actively involved within several medical societies: Chairman endometrial cancer Tumour-Site-Committee DGCG; Board of Directors: Gynaecologic Cancer Inter Group (GCIG), Founding Member: European Network of Gynaecological Oncological Trials Group (ENGOT), Board of Directors & Clinical Advisor: Karyopharm Therapeutics Inc. Boston, USA, Board of Directors: Metamark Genetics Inc. Boston, USA, Board of Directors: Sera Prognostics Inc. Salt Lake City, USA.
He is an ESMO Faculty Member, Member of the Danish Society of Clinical Oncology (DSKO); the European Society of Gynaecologic Oncology (ESGO), the International Gynaecologic Cancer Society (IGCS), the European Society of Therapeutic Radiology and Oncology (ESTRO), the Gynaecologic Oncology Group (GOG, USA) and the American Society of Clinical Oncology (ASCO).
Dr Mirza has participated in several GCP and Clinical Trials training.
He is reviewer of four peer-review journals and author and co-author of several articles in peer-reviewed publications.
Roberto Pili, MD, is associate dean for cancer research and integrative oncology and professor and chief of the Division of Hematology/Oncology in the Department of Medicine at the Jacobs School of Medicine and Biomedical Sciences, University at Buffalo (UB). He is also the founder of the UB Cancer Research Consortium.
An internationally recognized expert in genitourinary malignancies, Pili specializes in research on the role of epigenetic modifications in overcoming drug resistance and modulating response to immunotherapies. His laboratory is also studying the impact of dietary interventions as adjuvant tools in patients receiving cancer treatments.
Pili holds several patent applications and is conducting several investigators-initiated clinical trials for the treatment of genitourinary malignancies. His laboratory is based at the school's Clinical and Translational Science Institute, and his work is funded by grants from the National Cancer Institutes and the Department of Defense.
Pili received his medical degree from Catholic University School of Medicine in Rome and completed fellowships with the National Institutes of Health's National Institute on Aging in biological chemistry and Johns Hopkins University in medical oncology. He has published 200 articles in peer-reviewed journals and serves as a reviewer for several medical journals and grants study sections of the National Cancer Institutes and the Department of Defense.